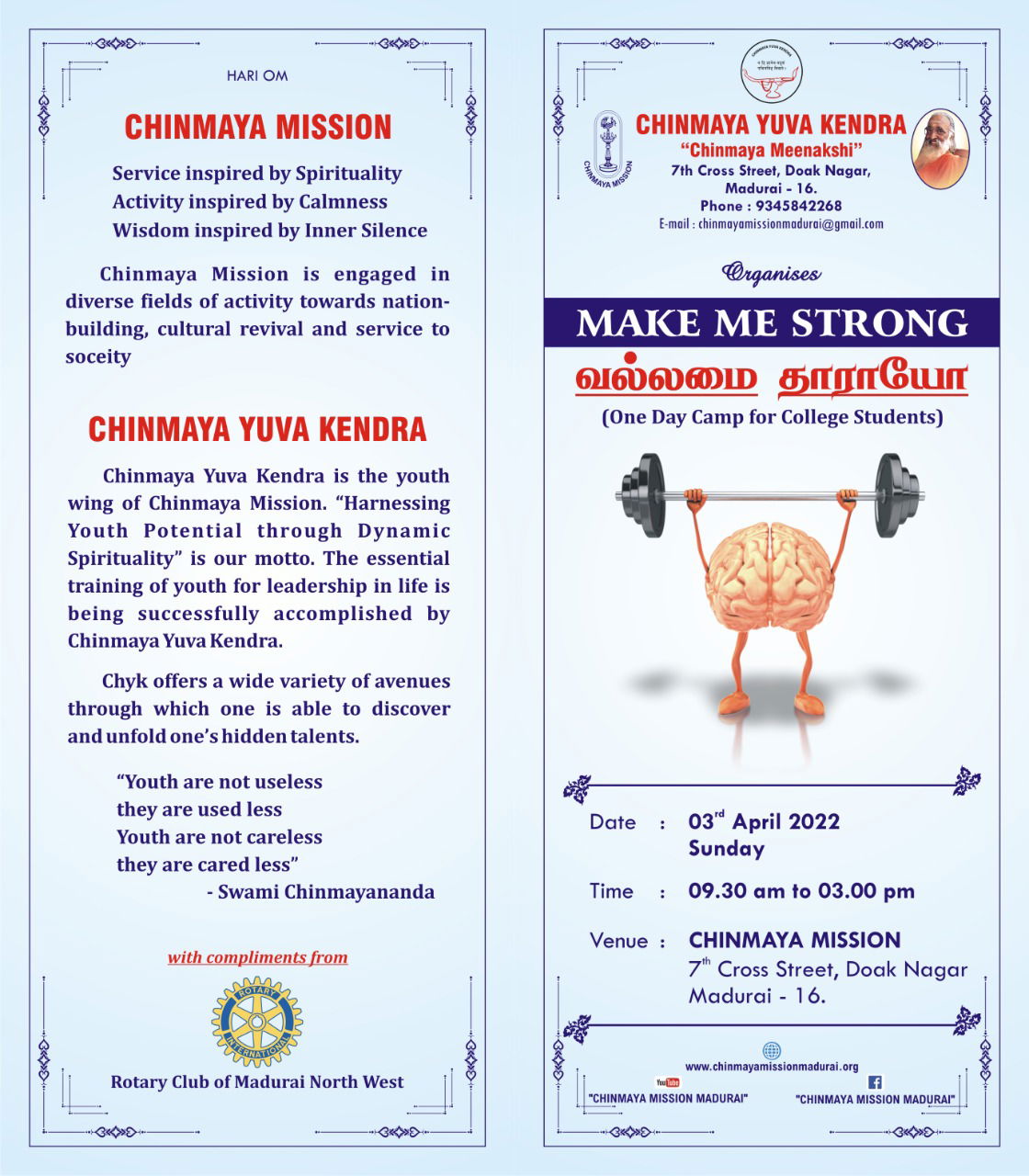 A one day camp for Students is being Organised by Chinmaya Yuva Kendra at Chinmaya Meenakashi , Madurai.
The Camp will be held on April 02 from 9:30 Am to 3:00 PM.
Brahmachari. Anand Chaitanya from Chinmaya Mission Chennai  will speak on the topic "Me me Strong " followed by a talk on "Building Self Confidence " by Dr. C. Muthuraja of American College Madurai.
Please find more details in the flyer below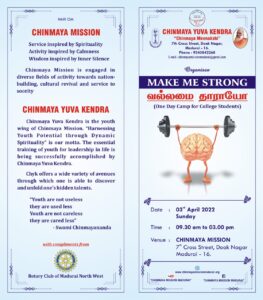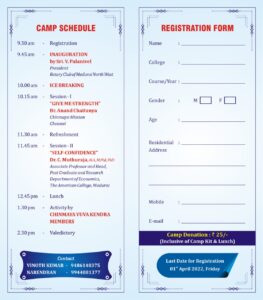 Google Cal