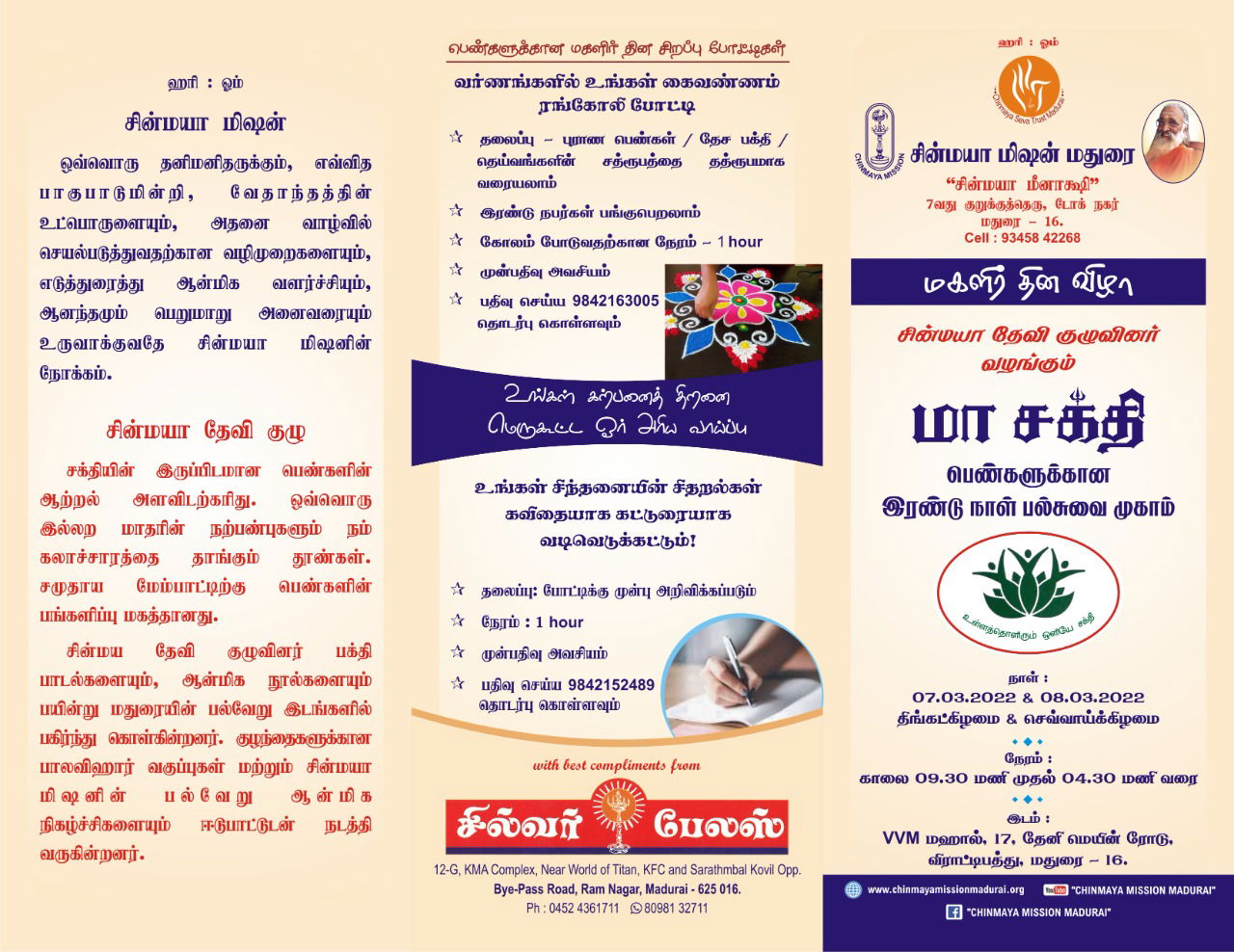 MAA Shakthi Camp to celebrate the spirit of Universal Womanhood and Stri Shakti will be conducted on March 7th and 8th to coincide with "International Women's Day".
Eminent Personalities will be speaking at this two-day event.Please find the event details below.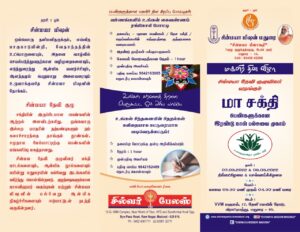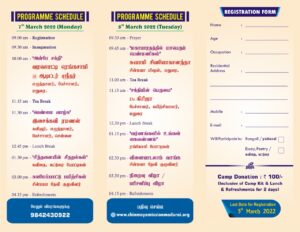 Please fill the form below to register for the camp
Please make your online payment for camp donation by filling out the form below .
Google Cal