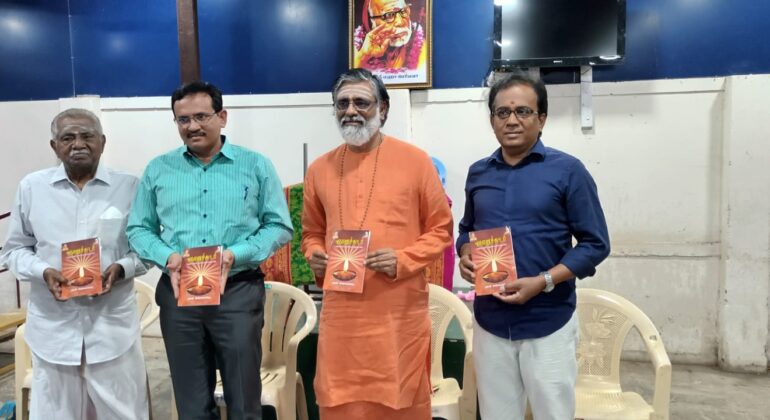 Gnanasudar a book written by our resident Acharya Swami Sivayogananda was released on Dec 30th 2021 at Kanchi Kamakoti Madam Madurai.
The Book is a commentary on "DhanyaAshtakam" composed by Bhagawan Adi Shankaracharya. Swamiji's commentary focuses on the gems of Advaita Vedanta in the hymn that points towards the ultimate reality.
The book release was followed by a talk on the first two verses of Bhaja Govindam.
---